Donizetti in Bergamo
The series about historical places of opera art & culture. Get to know exciting excursion and travel ideas for opera lovers. This time:  Donizetti in Bergamo.
All Destinations on google maps with links to detailed Blogposts:
Donizetti in Bergamo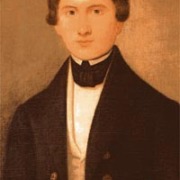 Donizetti spent his childhood in Bergamo in poor circumstances. Thanks to the support of the director of the church music school, the German Simon Mayr, Donizetti received a sound musical education in Bergamo. After interludes in Milan, he left his native Bergamo for Naples at the age of 24 after his first major success in Rome.
In 1840, as a celebrated opera composer, he returned to his hometown for a visit, which celebrated its son with a gala opera performance, one of his greatest satisfactions of his life.
He returned 25 years later as a seriously ill and mentally severely deranged patient. The illness was due to his severe, advanced gonorrhea. In 1848 he died in Bergamo at the age of 51.
Destination Casa natale (Birthplace)
The Donizetti family lived in poor conditions in the Borgo Canale, the underground apartments of the families who worked for the rich aristocrats. Donizetti lived in these rooms, which can still be visited today, during his first 9 years. The basement has only 2 rooms: a bedroom, where the whole family slept and a lounge and workroom. There are another 2 rooms in the basement, which were used by another family. The visit is short, but very impressive.
Casa natale:
Note opening hours, some open only on weekends.
https://casanatale.donizetti.org/it/
---
Destination Museo Donizetti
The museum houses a small collection of exhibits and shows stages of his life.
Museo Donizetti:
https://www.museodellestorie.bergamo.it/en/place/museo-donizettiano/
---
Destination Torta Donizetti
According to legend, this Bergamo specialty was born from a meeting between Rossini and Donizetti. Donizetti was lovesick and Rossini asked his cook to create something sweet to distract him. In 1948, a patissier took the legend and created for the 100th anniversary of the composer's death. Taste this sweet temptation, for example, at Balzer or Pasticceria Donizetti.
Torta Donizetti:
---
Destination Santa Maria Maggiore (Upper city)
This basilica is very unusually built and was created out of gratitude after the plague period of the 12th century. Donizetti and his teacher Simon May received an honorary tomb in it. His body was solemnly buried in the Valtesse cemetery three days after his death, the corpse was accompanied by 3 choirs and 400 torchbearers. In 1875 he was laid to rest in the church of Santa Maria Maggiore next to the coffin of his teacher Simon Mayr.
Donizetti's tomb is worthy of a closer look. In the upper part we see the goddess of music with a lyre. She is sad because she can't play it anymore. The instrument has no more strings, because Donizetti died.
In the lower part we see seven children representing the seven notes. They are agitated because they no longer know what to do without Donizetti.
Basilica Santa Maria Maggiore:
Donizetti 1847:
---
Destination Teatro Gaetano Donizetti (Lower city)
The theater dates back to 1800 after having burned down 4 years earlier, after only 6 years of operation. Donizetti had a great personal triumph here in 1840, when the city celebrated him with an opera performance. On the occasion of his 100th birthday, the beautiful theater was named after Donizetti.
Teatro Donizetti:
http://www.teatrodonizetti.it/it/teatro-donizetti-bergamo/
In 2016 it began the tradition of an annual Donizetti Festival in November, which has gained an excellent reputation within a short time.
https://www.donizetti.org/en/festival-donizetti/
---
Destination Teatro Sociale (Upper city)
The Teatro is the historic theater of the upper town of Bergamo and is the smaller of the two theaters and gave up operation in 1929. In an effort the city had the theater renovated again and since 2009 it is again played (mainly concerts and theater performances).
Teatro sociale:
https://www.teatrodonizetti.it/it/il-teatro-sociale-bergamo/
---
https://opera-inside.com/wp-content/uploads/2021/03/Bergamo-Gaetano-Donizetti-Biografie-Biography-Life-Leben-Places-Orte-Music-Musik-Travel-Guide-Reisen-Reisefuhrer-e-1.jpg
623
1426
Operadmin
https://opera-inside.com/wp-content/uploads/2021/08/opera-inside-wp.png
Operadmin
2021-03-10 23:11:19
2021-06-10 08:10:23
Travel tips for opera lovers - Bergamo and Donizetti