Maria Callas in Milan
The series about historical places of opera art & culture. Get to know exciting excursion and travel ideas for opera lovers. This time: Maria Callas in Milan.
All Destinations on google maps with links to detailed Blogposts:
Maria Callas in Milan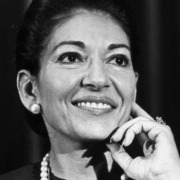 In 1950 Maria Callas had sung at La Scala for the first time and she became the "prima donna assoluta" of La Scala in the 1950s.
But she had to fight for this position. When she came to La Scala, Renata Tebaldi occupied this position, enthroned as the "angel's voice" at the reopening of La Scala in 1946 by Toscanini. What followed was not only artistic competition but also personal animosity. Tebaldi captivated with her angelic voice, Callas with her dramatic expression and stupendous technique. The claques of the two singers did their part to fuel the rivalry. Eventually Callas gained the upper hand and Tebaldi focused on the Met, and so both singers got their queen realms.
Callas' relationship with audiences and management was never free of tension, however; perhaps the magnitude of her importance was only realised in retrospect, for many of the greatest performances and most of the great recordings were made at La Scala. The last performance was in 1962, with over a decade of emotion in between.
Destination Scala di Milano
La Scala was the main artistic center of the most important opera singer of the 20th century. The strongly myopic Callas knew La Scala acoustically like the back of her hand and had a point on the stage where her voice could develop the best acoustic effect, the so-called "punto Callas". Where this point was located is disputed.
Stage of the Scala:
---
Destination Via Buonarotti 38
From 1952, Maria Callas and her husband Meneghini lived in the top-floor city apartment at 38 Via Buonarotti when she was in Milan (they owned a house in Sirmione). At the end of the 50's Aristotle Onassis was also seen there. Today, a plaque still commemorates the famous inhabitant of the house.
Callas in the appartement at Via Buonarotti:
---
Destination Callas' favourite Restaurant Savini in the Galleria Vittorio Emanuele
This restaurant was one of Callas' favorite places. A place where Puccini, Verdi, Toscanini also once frequented. She liked to sit at table number 7, on the second floor, an intimate table where she could relax after the evening performances.
Savini:
Tavolo 7 in the Savini:
with Visconti at Savini:
---
Destination  Gran Hotel – Junior Suite Nr. 114 «Maria Callas»
Before moving into her apartment in Via Buonarotti, she often stayed at the Gran Hotel. There, a junior suite has been designed in her honor.
Maria Callas Suite:
---
https://opera-inside.com/wp-content/uploads/2021/03/Maria-Callas-Milano-Mailand-Milan-Reisefuhrer-Travelguide-Classical-Music-Klassische-Musik-Oper-Opera-Kultur-Culture-e.jpg
626
1380
Operadmin
https://opera-inside.com/wp-content/uploads/2021/08/opera-inside-wp.png
Operadmin
2021-03-16 21:39:38
2021-05-14 15:41:12
Travel tips for opera lovers - Milan and Maria Callas