Maria Callas in Paris
The series about historical places of opera art & culture. Get to know exciting excursion and travel ideas for opera lovers. This time:Maria Callas in Paris.
All Destinations on google maps with links to detailed Blogposts:
Maria Callas in Paris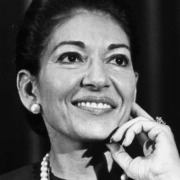 Maria Callas debuted in Paris when she had long since become a megastar.
The 1958 recital at the Garnier was an event of the first order, and in the hall sat a man who was to change her life: Aristotle Onassis. A relationship developed, but to her disappointment Onassis did not marry Callas but Jacky Kennedy. In 1965 Callas sang an opera for the last time, it was Norma in Paris, with which she ended her career.
From then on she lived in Paris, although the projects of her last 10 years (film Medea, master classes in New York, tour with di Stefano) all took place outside Paris. Privately, she lived in seclusion on the Avenue Georges Mandel. Occasionally she is said to have been spotted with Onassis, who is said to have been unhappy about his marriage to Jackie Kennedy and died two years before Callas in a hospital in Paris, where she is said to have still visited him.
Destination Ritz Paris
Callas stayed at Ritz several times during engagements in Paris. After its reopening, the hotel renovated an attic suite where she stayed, into the Maria Callas Luxury Suite, which can be booked.
Suite Maria Callas:
Callas at the Ritz:
https://www.ritzparis.com/en-GB/luxury-hotel-paris/prestige-suites/maria-callas-suite
---
Destination  36, Avenue Georges Mandel
Callas lived in this apartment for the last 9 years of her life. An insight is given by the interview that Lord Harewood had made for BBC in 1968. She lived there in seclusion with servants and the two poodles. She died of a heart attack alone in her apartment on September 16. A plaque on the building commemorates the famous resident and a middle street of Avenue Georges Mandel was named after her (Allée Maria Callas).
Callas in her apartment:
---
Destination  Père Lachaise
After burial in the Greek Orthodox Cathedral of Agios Stephanos on Rue Georges-Bizet, the ashes were interred in the Père Lachaise Cemetery in eastern Paris. The urn was first stolen and recovered and the ashes were scattered over the coast of the Aegean Sea in accordance with her wishes.
Maria Callas' tomb:
---
Maria Callas
More about Maria Callas and many audio samples can be found on:
https://opera-inside.com/maria-callas-soprano/
https://opera-inside.com/wp-content/uploads/2021/03/Maria-Callas-Paris-Reisefuhrer-Travelguide-Classical-Music-Klassische-Musik-Oper-Opera-Kultur-Culture-e.jpg
627
1453
Operadmin
https://opera-inside.com/wp-content/uploads/2021/08/opera-inside-wp.png
Operadmin
2021-03-22 08:13:41
2021-05-07 14:28:04
Travel tips for opera lovers - Paris and Maria Callas