Mozart  in Naples and Pompeii
The series about historical places of opera art. Get to know exciting excursion and travel ideas for opera lovers. This time: Mozart in Naples and pompeii
All Destinations on google maps with links to detailed Blogposts:
Mozart in Naples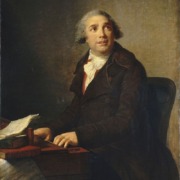 In 1769 Mozart set off on his Italian travels, which took him to Italy three times, with interruptions, until 1772. Mozart's father wanted him to come into contact with the musical personalities of Naples, such as Alessandro Scarlatti or Giovanni Paisiello, and so they visited them in Naples from May to June 1770. Mozart visited also the San Carlo Opera House and was also offered a commission for a composition, but he declined. Besides music, Mozart also visited the Herculaneum and Pompeii, where he found inspiration for his later "Magic flute" (see below).
Destination Temple of Isis in Pompeii
When visiting Pompeii, Mozart was particularly impressed by the Temple of Isis, which had been uncovered 10 years earlier and is until now one of the best preserved buildings. During the composition of the Magic Flute, the images of this temple came back and the memories had a decisive influence on the visual design of Sarastro's sacred halls, which perfectly matched the Egyptian cult of the Freemasons.
Isis temple in Pompeii:
Musical Background: Mozart and Freemasonry in The Magic Flute
Mozart had joined a Viennese lodge in 1784 and thus became the lodge brother of Emanuel Schikaneder. Mozart was an active lodge brother and knew their rituals. He identified himself with the message of the Freemasons, which was influenced by the Enlightenment, in which man has to go through a purification process in which light (Sarastro) defeats the dark (Queen of the Night). The morality of the final chorus "Strength conquers and crowns with its rewards, beauty and wisdom with an eternal crown" corresponds almost literally to a moral text of the Freemasons. To underline the importance of this theme, we hear the three famous chords right at the beginning as an opening fanfare in the Overture. The number "three" plays an important role in this opera as well as in freemasonry.
Hear from the «Magic flute» Sarastro's «In diesen heiligen Hallen»:
https://opera-inside.com/die-zauberflote-by-wolfgang-amadeus-mozart-the-opera-guide/#In
https://opera-inside.com/wp-content/uploads/2021/03/Napoli-naples-Neapel-Wolfgang-Amadeus-Mozart-Biografie-Biography-Life-Leben-Places-Orte-Music-Musik-Travel-Guide-Reisen-Reisefuhrer-e.jpg
626
1448
Operadmin
https://opera-inside.com/wp-content/uploads/2021/08/opera-inside-wp.png
Operadmin
2021-03-02 13:04:12
2021-05-02 14:03:02
Travel tips for opera lovers - Naples and Wolfgang Amadeus Mozart