Mozart in Frankfurt
The series about historical places of opera art. Get to know exciting excursion and travel ideas for opera lovers. This time: Mozart in Frankfurt.
All Destinations on google maps with links to detailed Blogposts:
Mozart in Bologna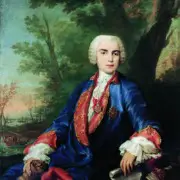 Mozart visited Frankfurt twice. The first time in happy circumstances on the Wunderkind trip through Europe in 1763. He gave a concert there, where the 14-year-old Goethe sat in the auditorium. The latter remembered this concert well in his old days and was deeply impressed by the 7-year-old Wunderkind.
27 years later Wolfgang returned to Frankfurt. Desperate and penniless, he came to the Main city and tried to make money with new piano concertos during the coronation celebrations of Leopold, the successor of Emperor Joseph II. His wife had suffered another miscarriage and the cure consumed a lot of money. But bad luck stuck to his hands and feet in Frankfurt and he reported home: "From the point of view of honor, the concert was splendid, but in terms of money it was meager." Mozart had to return to Vienna empty-handed.
A Mozart monument on Mozart-Platz and a memorial plaque in Kalbächergasse commemorate Mozart's stays in Frankfurt. 
Destination Historisches Museum Frankfurt (Historic Museum)
In 1763, the Mozart family of four lived in lodgings at Bendergasse 3. Father Leopold carved the text "Mozart, Maitre de la Musique/ de la Chapelle de Salzbourg, avec son Famile le 12 Août 1763" (Mozart, Master of Music of the Salzburg Chapel, with his Family on August 12, 1763) into a window pane with a diamond ring. It has been preserved and is exhibited at the HMF.
Exhibited Window at the Historic Museum Frankfurt:
https://historisches-museum-frankfurt.de/
---
https://opera-inside.com/wp-content/uploads/2021/03/Frankfurt-Wolfgang-Amadeus-Mozart-Biografie-Biography-Life-Leben-Places-Orte-Music-Musik-Travel-Guide-Reisen-Reisefuhrer-e.jpg
627
1450
Operadmin
https://opera-inside.com/wp-content/uploads/2021/08/opera-inside-wp.png
Operadmin
2021-03-03 11:15:41
2021-05-02 13:51:31
Travel tips for opera lovers - Frankfurt a.M. and Wolfgang Amadeus Mozart