Frederic Chopin in London
The series about historical places of opera art & culture. Get to know exciting excursion and travel ideas for opera lovers. This time: Frederic Chopin in London.
All Destinations on google maps with links to detailed Blogposts:
Frederic Chopin in London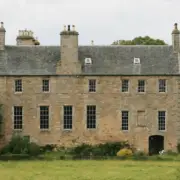 Chopin's trip to Great Britain was an stopgap. The July Revolution had broken out in Paris, the king was overthrown and the royal family fled to England. The rich families left Paris and Chopin was left without a piano student, without savings and in poor health. It suited him that Jane Stirling, a former piano student (she must have been quite talented, he had dedicated two Nocturne to her), offered to organize piano students and performances in London.
He arrived in London in February 1848, where he was doing quite well, living in Dover Street (the house was a victim of the Second World War), giving semi-public concerts (see below) and giving lessons, however he suffered from the constant fog London. As summer approached, the rich people left town and Chopin found himself without a means of earning a living.Jane Stirling stepped in again and organized a tour of Scotland that took a toll on him physically. When he returned to London it remained for him to give his last concert at the Guildhall. He finally returned to Paris on November 23 in very poor health.
Destination Lancaster House         
Chopin gave three semi-public concerts in London. The most glamorous was the concert on May 15 at Stafford Hose (now Lancaster House), where he played for the Queen. Lancaster House is a palace in St. James Square that could host evening parties of up to 1,000 guests. The highlight is the grand staircase of the hall, of which Chopin reported impressed to his family.
Lancaster House has retained its splendor and is used for state occasions or for large private events. The staircase hall has repeatedly been the setting for film shoots (e.g. "Kings Speech", "The Crown").
The room is  is very rarely open to the public.
Staircase hall of Lancaster House:
https://www.gov.uk/government/history/lancaster-house
---
Destination 4, St. James' Place
On October 31, Chopin had returned deathly ill after the grueling journey through Scotland. He was quartered in St. James Place for the entire remaining month and was so weakened that he only left the house for the big concert in the Guildhall. A plaque commemorates the famous resident.
4, St. James Place:
---
Destination Guild Hall
In this magnificent building Chopin gave his last concert ever, his performance was part of a benefit for Polish refugees. Chopin was very weak and is said to have weighed only 50 kg.
Guild Hall is open for tours, please note limited opening hours.
Guild Hall:
https://www.cityoflondon.gov.uk/things-to-do/attractions-museums-entertainment/guildhall-galleries/guildhall-great-hall
---
https://opera-inside.com/wp-content/uploads/2021/03/London-Frederic-Chopin-Travel-Reisen-Culture-Tourism-Reisefuhrer-Travel-guide-Classic-Opera-e.jpg
635
1452
Operadmin
https://opera-inside.com/wp-content/uploads/2021/08/opera-inside-wp.png
Operadmin
2021-03-29 21:20:42
2021-05-05 10:00:24
Travel tips for classic lovers - London and Frederic Chopin