Mozart  in Munich
The series about historical places of opera art. Get to know exciting excursion and travel ideas for opera lovers. This time: Mozart in Munich.
All Destinations on google maps with links to detailed Blogposts:
Mozart in Munich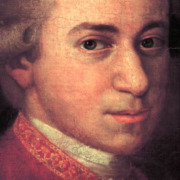 Mozart was in Munich eight times. At the age of six, he already gave concerts in the bavarian capital with his sister Nannerl. 1775 also saw the premiere of the commissioned work "La finta Giardiniera" (in the opera house St. Salvator). Particularly significant was his stay of several months during the rehearsals of "Idomeneo".
Mozart's father and his sister Nannerl proudly sat in the Cuvilliés Theater in Munich (where the Residenztheater stands today) on January 29, 1781, for the premiere of this magnificent opera seria. But the success was not great enough to jump-start Mozart's career. Although the prince was satisfied, Mozart missed his goal of becoming Kapellmeister in Munich and gaining independence from the Salzburg court.
Destination Cuvilliéstheater
The Cuvilliés Theater, site of the first performance of "Idomeneo", was destroyed during World War II and rebuilt from scratch. Fortunately, a considerable part of the interior furnishings were dismantled in a daring action before the aerial bombs did their terrible work. With the rescued interior parts, a new Cuvilliés Theater was created elsewhere, which can be visited and is considered the most beautiful rococo theater in Germany.
Reproduction of the Cuvillié Theater from the 19th century:
https://www.residenztheater.de/
---
Musical background: Mozart composes noodles and invents the Heldentenor in Munich
Mozart would have preferred to write the role of Idomeneo for a bass voice. But the Seria Convention demanded a tenor for this type of role, and the Prince provided for the now 66-year-old Anton Raaf. The name still promised much glamour and prestige for the theater, since he had been the leading coloratura singer in Europe for decades. At an advanced age, his coloratura runs were still passable, but beyond that, he no longer had much to offer. So Mozart composed him many "cut noodles", as he called the coloraturas. Mozart spent a great deal of time with Raaf during the Munich months of completing the composition and preparing for the first performance. He became a fatherly friend to him, and Mozart seems to have benefited from his wealth of experience. The spark of inspiration eventually took hold, and Mozart composed for Raaf the revolutionary aria "Fuor del mar," which perhaps became something like the birth (or at least the announcement) of the romantic Heldentenor. Mozart wrote in a letter about the collaboration with Raaf his famous sentence: "I love that the aria is as accurately suited to a singer as a well-made dress".
Link to the aria "Fuor del mar":
https://opera-inside.com/idomeneo-by-wolfgang-amadeus-mozart-the-opera-guide-and-synopsis/#Fuor
---
https://opera-inside.com/wp-content/uploads/2021/03/Munchen-Wolfgang-Amadeus-Mozart-Biografie-Biography-Life-Leben-Places-Orte-Music-Musik-Travel-Guide-Reisen-Reisefuhrer-e.jpg
617
1529
Operadmin
https://opera-inside.com/wp-content/uploads/2021/08/opera-inside-wp.png
Operadmin
2021-03-02 09:55:51
2021-05-02 13:51:47
Travel tips for opera lovers - Munich and Wolfgang Amadeus Mozart